Have your kids ever done a Bug Scavenger Hunt?
Though we are all practicing social distancing and in many cases quarantine or Home Isolation, it is still important to get some outside time with our kids. With spring now here, so flowers are blooming and bugs are coming out to play. For those looking for outdoor play ideas that your kids can do while still practicing social distancing my husband created these fun, Big Scavenger hunts a few years ago that I thought I would share with you. Your kids can do this in your own yard or while on a family walk.
One scavenger hunt printable is a classic checklist where your kids mark off each bug they find. The second scavenger hunt is one you cut up and hide the bug photos around your home or yard for your kids to find.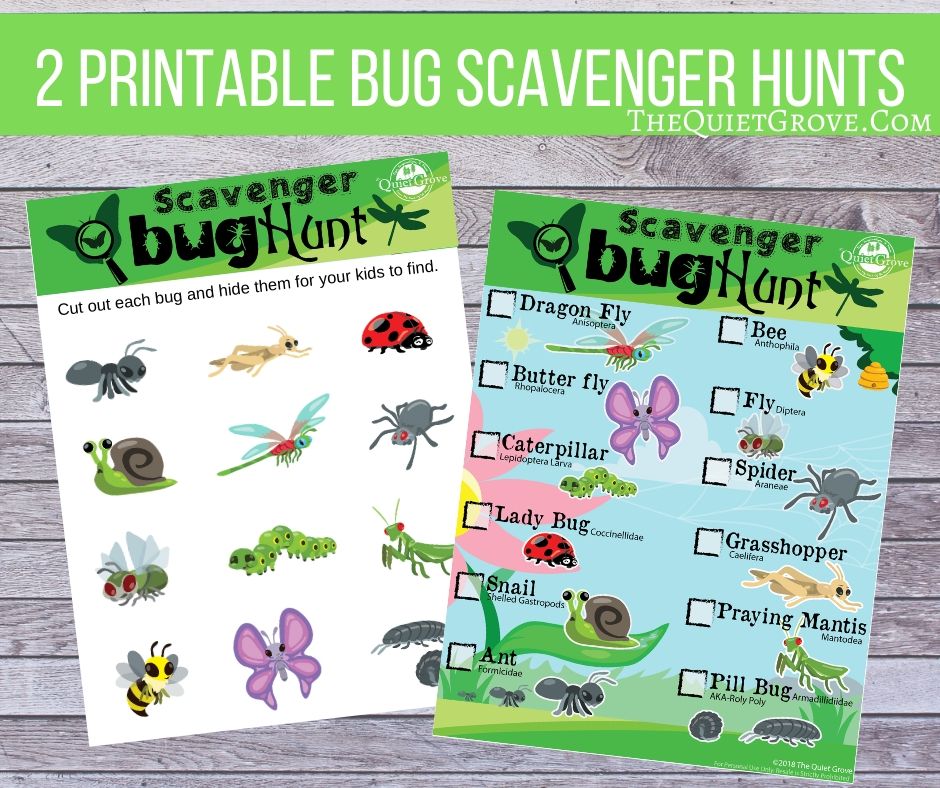 Additionally, for some inside fun, included in this printable download is a Spring Bug Matching game. This matching game includes matching cards for 12 commonly found bugs.
This download includes both printable scavenger hunts, as well as a bug matching game, is formatted ready to print, cut and enjoy. I recommend printing on cardstock or laminate for durability if you plan to use them more than once.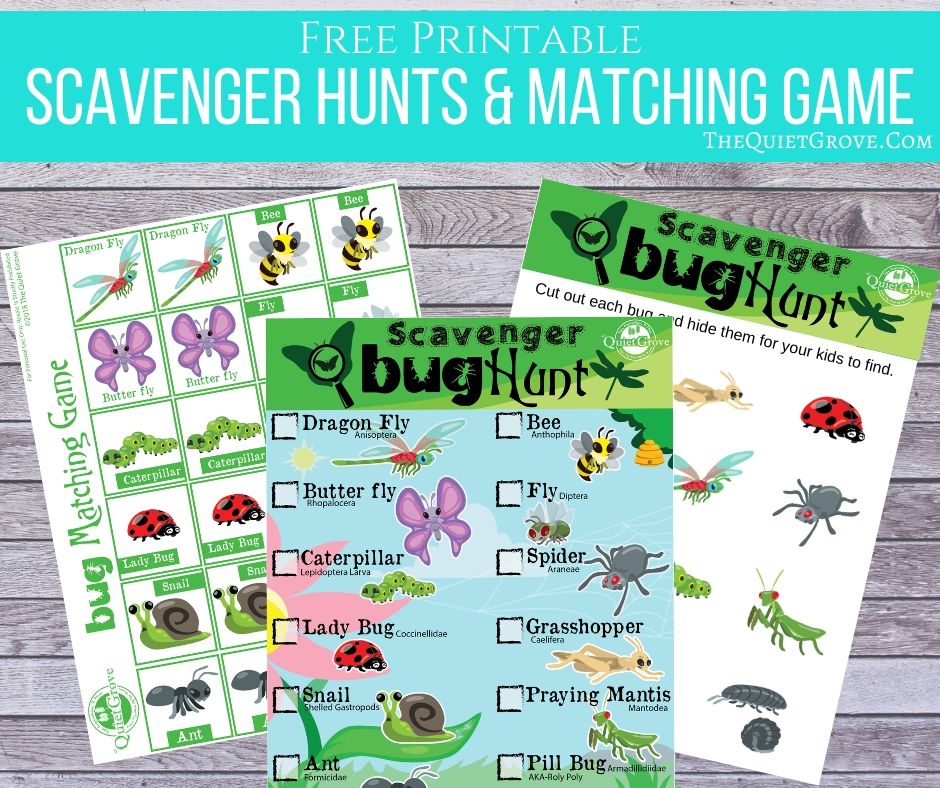 I know things are hard right now but hopefully, activities like these will help. What other printable or resources would you like to see offered here on The Quiet Grove to help you out right now especially? Let me know in the comments and I will get working on them right away. We are in this together and I would love to help.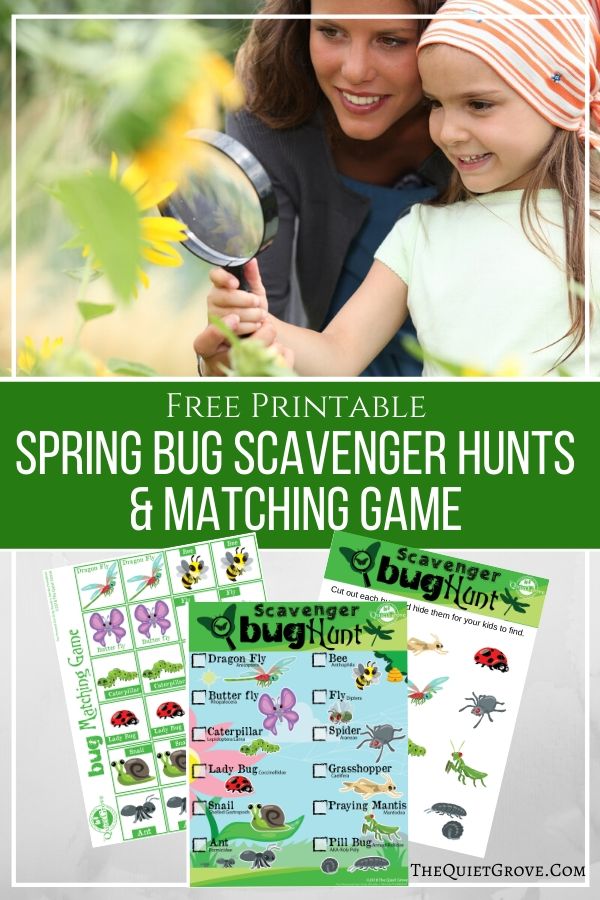 If you liked this post, then check out these: (click on the photo to go to the post)