Bring a little magic to your kid's day with Harry Potter Lunchbox printables!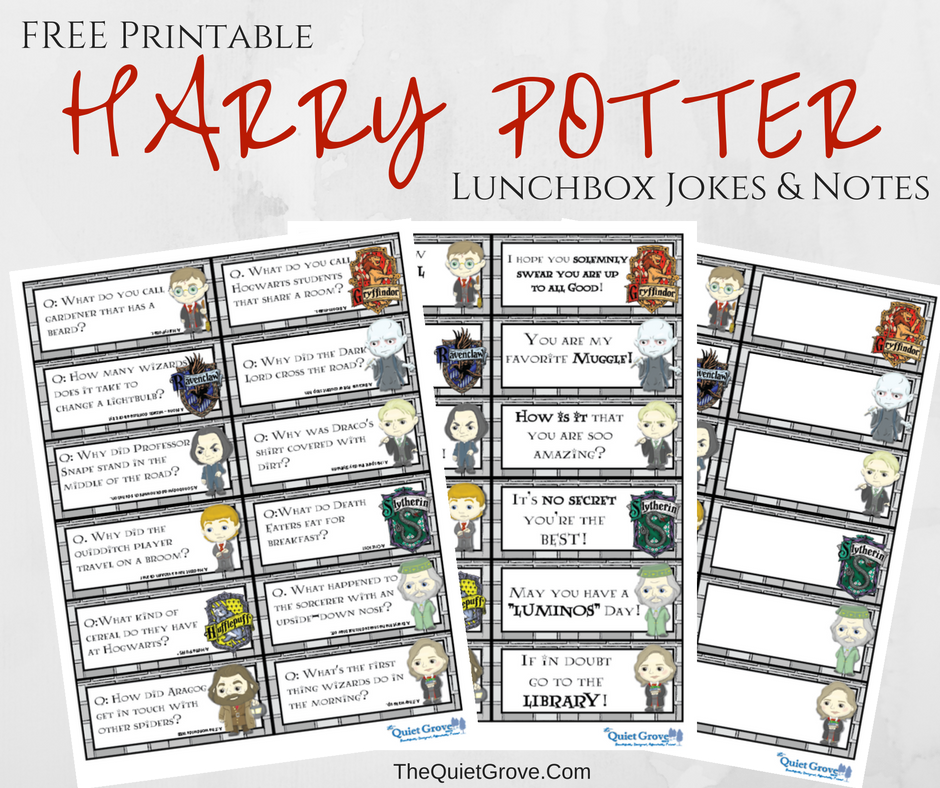 I have to admit I am a huge Harry Potter fan (which you probably already know if you have seen my other Harry Potter posts.) Earlier this year I had my talented husband create some Harry potter illustrations for me to use in some free Printables for my site like the Harry Potter Printable Valentines which you can get HERE. I am finishing up the printables for a Kids Illustrated Harry Potter party pack. I'll link it as soon as it is up. (for it will also be free on my site.)
Getting in the back to school mood I decided to make some fun Harry Potter Lunchbox Jokes and Notes for kids. These lunchbox printables are the perfect way to add a little magic and laughter to your children's day while letting them know that you care.
This printable set comes with 3 ready to print PDF Pages. Each page has 12 printables. Page one has Harry Potter Jokes, the next has inspirational notes, and the third is blank so you can write in your own messages.
I do love how these Harry Potter-themed Lunchbox Jokes and notes turned out. Even better my kids always love it when I leave them in their lunches to find.
If you liked this post, then you might like these: (Click on the pictures to go to the posts)